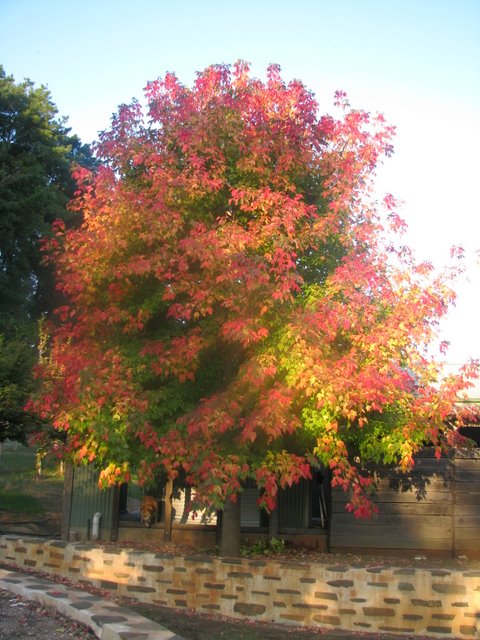 The most important and indeed beautiful features of any landscape are the trees. Trees act as a foundation in the garden as they provide structure, framework and a background around which to incorporate other interesting shrubs and ground covers.
These days, most gardens are not large enough to accommodate huge trees, and sadly there is a tendency to plant only quick-growing and short-lived shrubs. Many people are under the misconception that all trees will create root problems and are thus often overlooked. However there is a range of smaller trees that will still provide beauty and the shade canopy you require.
During the long hot summer months, trees provide shade, modifying the temperature under their canopy, protecting us against the harmful UV rays of the sun, thus making outdoor living and entertaining pleasant and enjoyable. Trees also provide shelter for our pets. Trees can give us that essential privacy especially in today's closer suburban living by providing screens from the road, building and neighbours. They provide effective wind-breaks sheltering our gardens from those gusty gully breezes.
Additionally, trees provide homes for birds and other little native creatures creating and completing microclimates and ecosystems. They help clean the air we breathe. And trees can be grown merely for their beauty, their colourful autumn foliage, their spring blossom and their brilliant summer colour, their bare stark branches in the winter adding a changing dimension to your garden throughout the seasons, & allowing essential winter sunshine to reach other plants.
Choosing trees & plants can be a difficult process. We pride ourselves in growing only the trees that we recommend. We have examples of these mature trees growing in our display garden, giving customers the opportunity of seeing exactly what they will be purchasing. Our extensive range includes : Acers, Ashes, Elms, Japanese Maples, Gleditsias, Oaks, Planes, Ornamental Pears, Crab Apples, Crepe Myrtles, Deciduous Magnolias, Camellias, to mention a few. See our price list for details.